Write the first paragraph of your page here.
Incident Reports
Arkham Origins Incident
Between Arkham Origins and Arkham City Incident
Arkham City Incident
Apart of the Industrial District not needed by Joker, Black Mask took it back.
After Arkham City Incident
After Harley Quinn failed her revenge, Robin chased after Black Mask. He stopped his escape and ended the gang forever.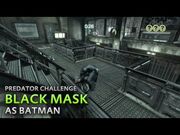 Ad blocker interference detected!
Wikia is a free-to-use site that makes money from advertising. We have a modified experience for viewers using ad blockers

Wikia is not accessible if you've made further modifications. Remove the custom ad blocker rule(s) and the page will load as expected.