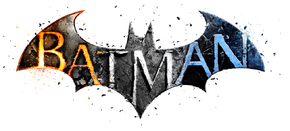 Arkhamverse
is a fan-originated term for the shared continuity of the video games
 Batman: Arkham Asylum, Batman: Arkham City, Batman: Arkham City Lockdown
, Batman: Arkham Origins, Batman: Arkham Origins Blackgate , Batman: Arkham Knight, Batman: Assault on Arkham , Cold, Cold Heart , Harley Quinn's Revenge , Initiation

 and a number of tie-in comics.
Known characters
All characters in the Arkham games
Joker
Batman
Scarecrow
Robin
Organizations
Known Locations
Arkham Island
Outside of Arkham City
Building Interiors
Arkham City/Old Gotham
Ad blocker interference detected!
Wikia is a free-to-use site that makes money from advertising. We have a modified experience for viewers using ad blockers

Wikia is not accessible if you've made further modifications. Remove the custom ad blocker rule(s) and the page will load as expected.